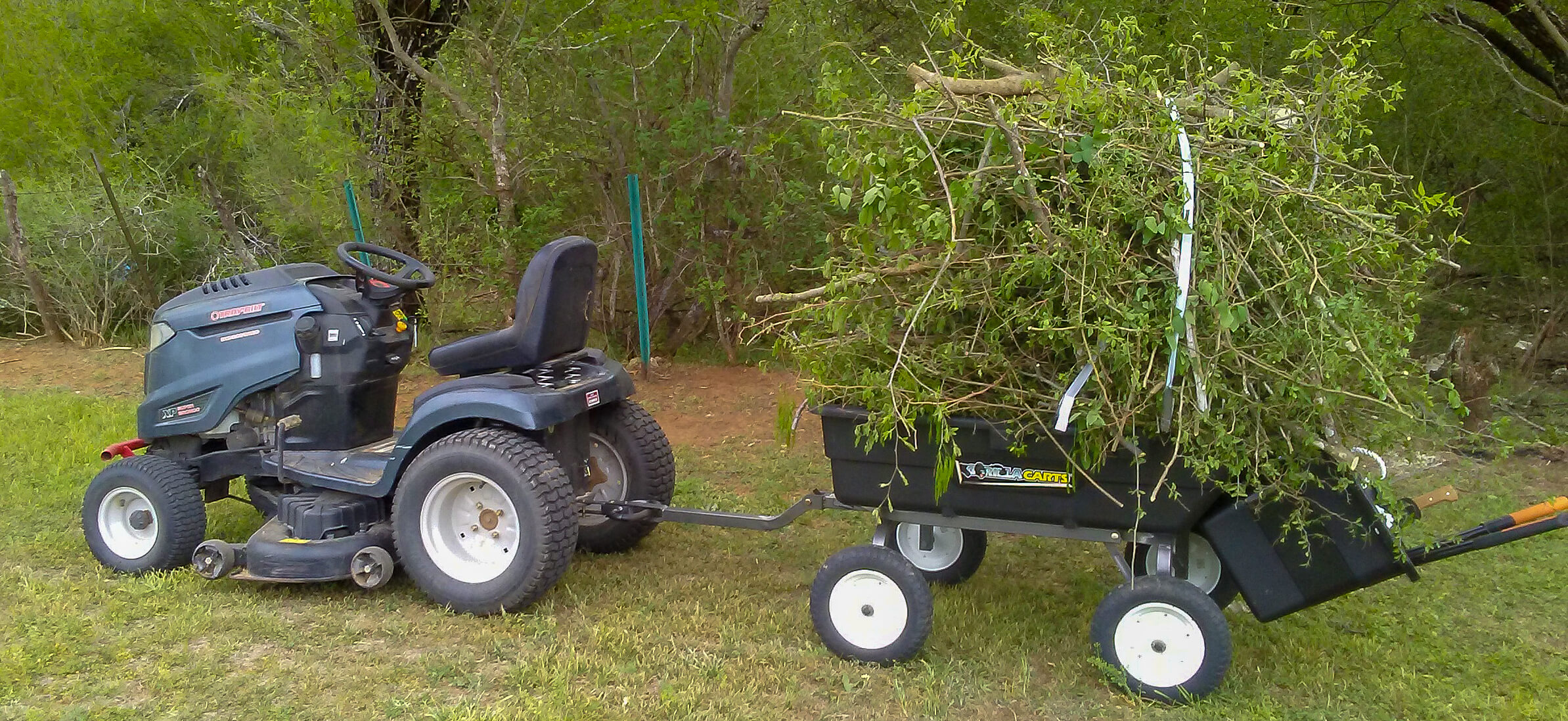 Oftentimes, our yard projects or gardens have greater meaning to us than just the work itself. We may be trying to improve the worth of our homes, reap the health benefits of working outside with our hands, or create something special for someone else to enjoy. Whatever it is, we'll always know the deeper meaning behind our work that a passerby might miss. This week's story is about keeping a promise and finding the right tool to help you do it.
Charles Davis lives with his wife and mother on a six-and-a-half acre property in the small town of Adkins, Texas, a little ways southeast of San Antonio. He is the primary caregiver to his 84-year-old mother who is on home hospice. Now "mostly retired," Charles splits his time caring for his mother and doing yard work and gardening to improve the property. From March 2017 to August 2017, he underwent a large cleanup project. "The property cleanup was something I had promised my father I would take care of before he passed away in 2016," says Charles. His father, who was a self-employed welder and repairman, had little time to give attention to his yard. Charles explains that, "The property grew up with weeds, brush, and numerous mesquite trees."
In preparation for his project, Charles searched online to research and compare different garden carts. After looking at numerous models from Lowe's, Home Depot, and others on Amazon, he came to the conclusion that a Gorilla Carts® Cart was his best option. "I went to my local Home Depot and got one. It was so easy to put together right out of the box," he says.
Comparing wheelbarrows to Gorilla Carts, Charles states, "They are off balance on uneven terrain and not easy for me to handle, and, you can't hook a wheelbarrow to a lawn tractor either. I doubt I would be able to get a wheelbarrow uphill when I needed to." He also noted that wheelbarrows don't have as much cargo capacity as Gorilla Carts.
The fact that the Cart was lightweight was very important to Charles, due to an injury he had sustained earlier during his career. "The pull handle makes it easy for me to move things without much effort. I really like the fact that I can rotate the handle and connect it to my lawn tractor and pull it like a trailer." The ease of transferability along with the cart's functional dump feature empowered Charles to stay productive while reclaiming his yard. "I used the cart extensively to haul away tree limbs and weeds…it was very versatile for my needs," he says.
Sure and steady, Charles finished his yard clearing project by fall of 2017 and made good on his promise to his father.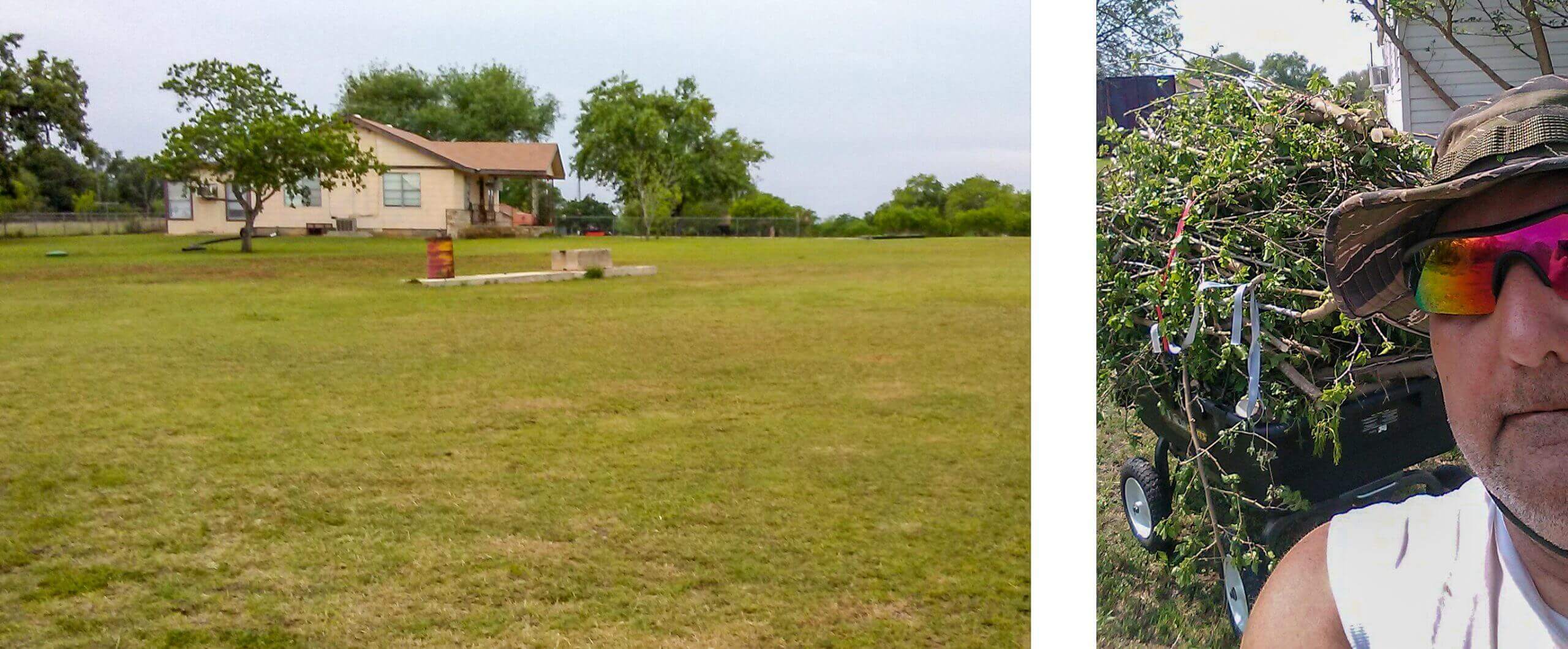 After the project, Charles continued to find new applications for his cart. "It has so many uses for me," he says. Whether it's taking trash out to his dumpster or moving boxes out to storage, his Gorilla Cart is perfect for the job. "I especially like the rolled over top edge that allows me to use bungee cords or ratchet straps to tie down what I am carrying," he says. Charles and his wife are even using the cart to help them plant a small garden—something that is now possible because of the new yard space his cleanup project yielded.
"I love the Gorilla Cart I purchased and don't know what I would do without it," he says.
A project that began with a promise has fueled Charles' passion for home and yard improvement. It's also turned him into a big fan of Gorilla Carts. He's even offered to provide advice to anybody else who has purchased a Gorilla Carts Cart with the prospect of a big property cleanup in their future. You can send him an email if you want any tips!