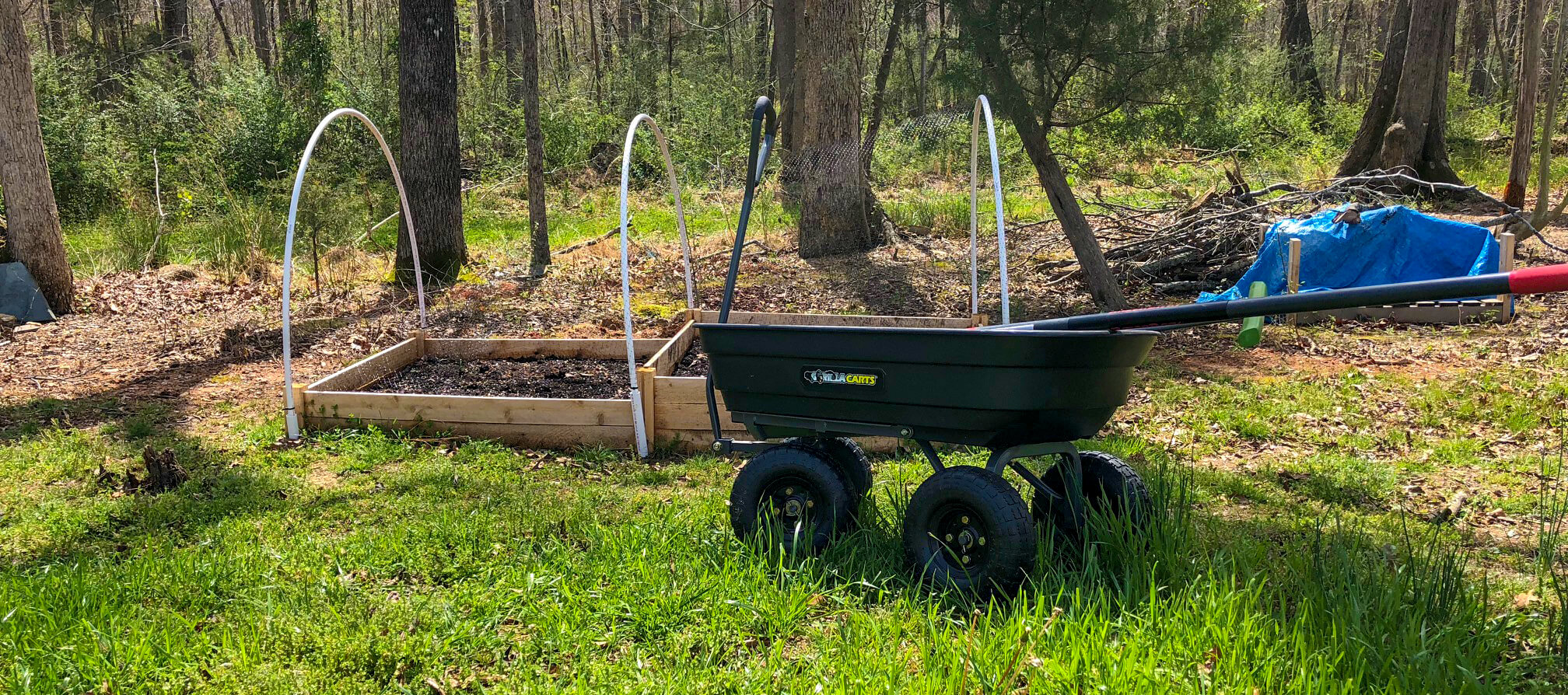 Meet Paul Barlow. He's a Pennsylvania native and a passionate Philadelphia sports fan, citing support for the Eagles, Phillies, Flyers, Sixers, and Villanova football and basketball teams. He's not having too bad a year either, with a Super Bowl and NCAA basketball championship already under his belt as spring gets underway. But, he's not just a sports fan—he's an outdoorsman as well. "I really enjoy smoking meats, kayaking, hiking, traveling, and working on the yard and garden with my wife," he says. Paul's recent sports victories should have him in a hopeful mood as he begins his spring planting for this year's garden.
Paul and his wife started gardening a little over four years ago when they discovered a community garden in Pottstown, Pennsylvania. "When we lived there, we had two plots and got to learn a lot with our raised beds," says Paul. Gardening quickly became a staple of their life and they focused on growing herbs and vegetables. Paul now lists, "Squash, eggplant, tomatoes, carrots, potatoes, peppers, hot peppers, sugar snap peas, green beans, mint, tarragon, cilantro, rosemary, and basil," as part of their ever-growing repertoire.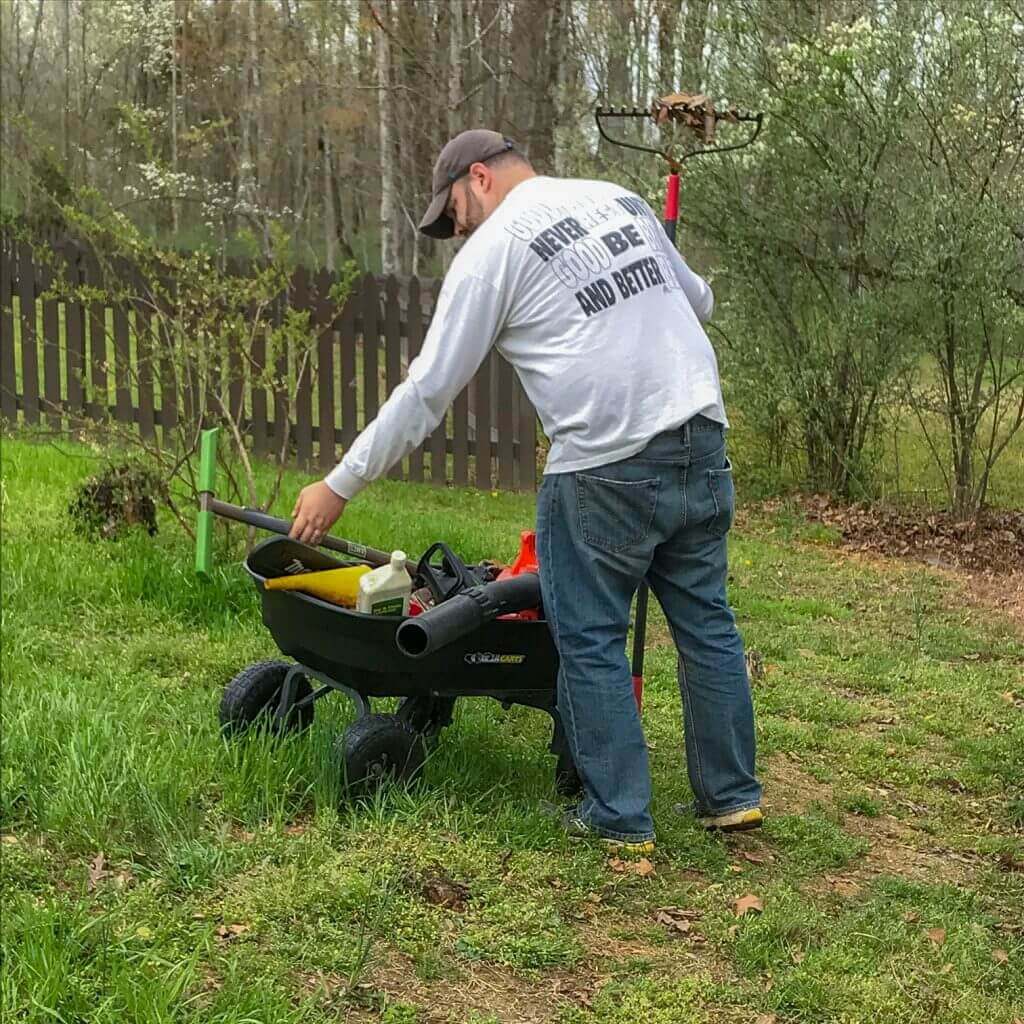 Having recently moved to Matthews, North Carolina, Paul and his wife are planning to plant some okra this year as well. "We're excited for the longer growing seasons. We even have a lemon and lime tree now and the lemon tree is starting to produce some lemons for us," he says.
As you might guess, Paul also loves to cook. He states, "What we plant does influence what we cook. Most weekends in the summer and fall we'll have a lot of grilled vegetables. My wife loves making zoodles and adding them to pasta." The herbs that they harvest are added to most dishes they make or made into rubs and simple syrups. Always on the lookout for a new tasty recipe, Paul's Instagram feed is filled with photos of the local cuisine he finds while traveling for work. "I love trying local and fresh meals while traveling," he says.
When they moved to their new house in Matthews, one of their first purchases for the house was a Gorilla Carts® Cart. Paul appreciates the cart's benefits, citing its storability and versatility. "It's a year old and it's great. I love it."
Having a versatile cart around is helpful when you're the type of person who always has some type of new project brewing. In addition to the garden, Paul likes to dip his toe into some DIY ideas for the house. "I like to refinish old windows and make them into tables or picture frames. I've made some posts to hang bags and stockings on." Most recently, he's been working on a project to add more storage under his stairs.
Whether it's planting a garden or the woodworking in the garage, Paul is a big proponent of having fun and trying new things. "Be as organic as possible and be patient," he advises.
You can't deny Paul's advice. He's finding success with his sports teams and success in the garden.