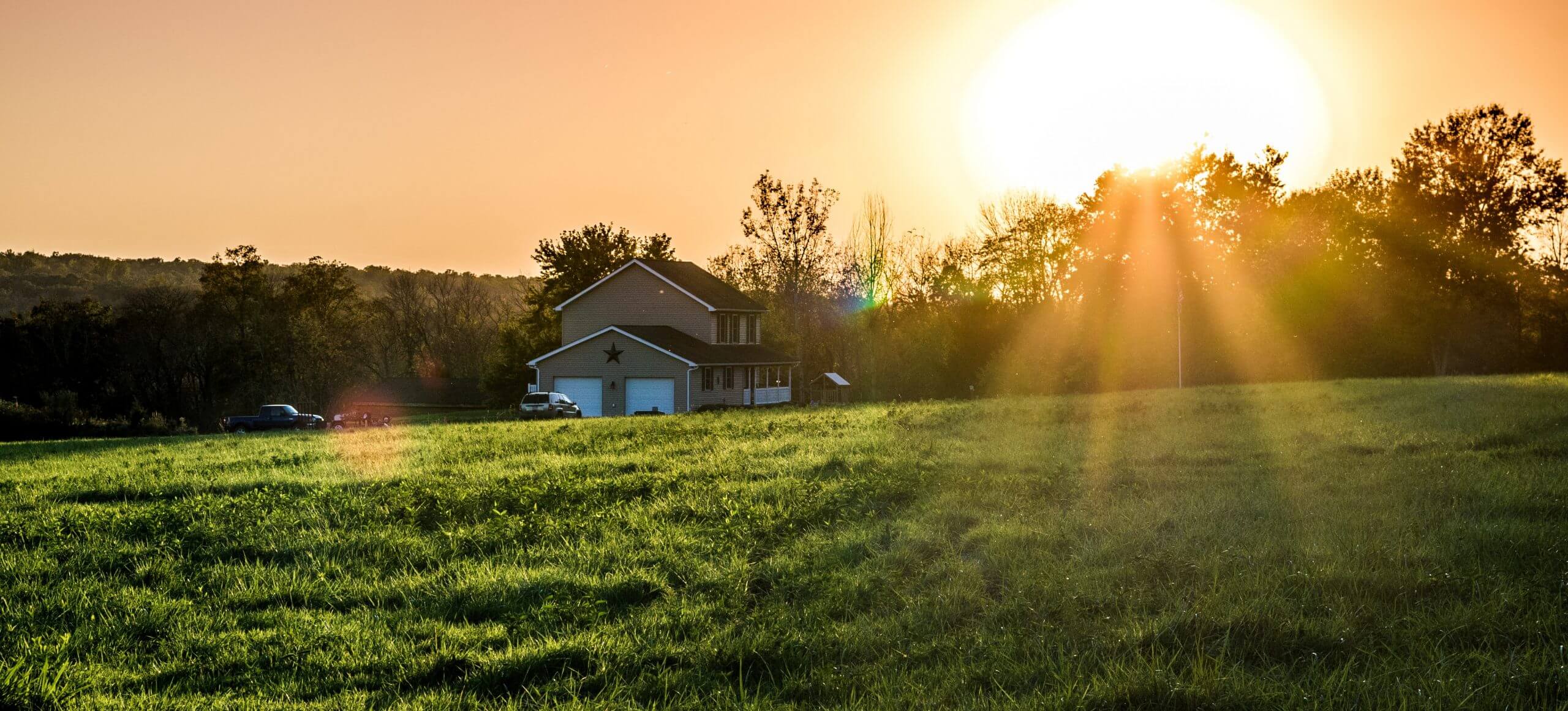 We know you've probably spent all summer mowing your lawn to make sure it stayed healthy and green for all those outdoor barbecues, birthday parties, and other gatherings with family and friends. Now that the weather is turning cooler, it's important to take the time to protect your lawn for the impending winter season. Below we're highlighting some winter lawn care tips that will prepare your lawn and yard.
Lawn Care Tip #1: Know Your Grass Type to Properly Winterize It
Grasses are categorized in two ways: warm-season and cool-season. The first includes four different types of grasses: Bermuda, centipede, St. Augustine, and zoysia. Cool-season turf includes fescue, Kentucky bluegrass, and perennial ryegrass.
To find out what type of grass you have, you can either go to your local home improvement store or call a lawn care company. Either one will be able to give you turf insight so you can use specific actions to properly prepare your lawn for winter.
Lawn Care Tip #2: Fertilize in the Fall for Stronger, Thicker Turf
If you have cool-season grasses, the most important aspect in winterizing your lawn is fertilization. The shorter days and cooler air triggers grass to grow slower. Fall is also when grass will start to store food in their roots as this food 'reserve' helps with spring wake up. With fall fertilization, you're supplying your grass with more nutrients to store for winter.
Fertilization also helps in spring. The excess food will jump start your green lawn to make it thick thus helping to reduce the weeds that could potentially grow.
Warm-season turf should be treated differently. As soon as the cool breezes of fall hit, that type of lawn goes dormant. It's best to not fertilize after September 1 or else you're risking new growth to be damaged by frost.
Most mild-winter regions will see the warm-season grass stay green all winter long. In those areas it's recommended to use a slow-release nitrogen fertilizer in early Autumn. This will fuel long-term grass growth and help to prevent weeds.
Lawn Care Tip #3: Create (Or Build Up) a Compost Pile
During your winter lawn clean up, make sure to save some of that "brown" for a compost pile. This compost can be used in the spring time to help increase green grass growth. We recommend you include leaves in your compost pile as they will help to keep the dampness out while providing insulation.
Need help moving around those leaves from the front of your house to the back? Our 400-lb Poly Dump Cart will be your best garden and yard work friend. With a sturdy build, strong four wheels, and easy to maneuver capabilities, this cart will make yard work fun. Don't just hear it from us, Amber uses our carts for her yard work in addition to teaching her children about nature.
Lawn Care Tip #4: Prevent a Mosquito Invasion By Removing Standing Water in Your Yard
This winter lawn care tip is actually overlooked nine times out of ten. No matter what region you live in, in the fall, make sure to walk your property (around your house and around the outside perimeter of your yard) to look for a hole, empty pot, or anything that can collect stagnant water.
Why? Mosquitoes actually breed when the temperature is 50 degrees. If they find a place to breed, they will come back during the summer months. And no one likes getting bitten by mosquitoes on a nice summer night.
Lawn Care Tip #5: Remember to Mow Your Lawn
With that cooler weather seen throughout all 50 states, it's important to still mow your lawn. It's recommended to mow every 10 to 14 days. While a good grass length to maintain is 1.5 inches for a warmer climate and 0.75 inch for cooler climates, you should also check with a lawn care expert to ensure you're maintaining the proper length to guarantee lawn protection throughout the winter.
By paying attention to your lawn and following the above tips, you'll be able to prepare your lawn for winter while ensuring that it stays strong and healthy and bounces back quickly for when that warmer weather hits.
Products Mentioned In This Article